Did you get a flu shot this year?
I have mixed feeling about flu vaccinations so I'm just gonna stand on my soap box for a few minutes and open this for discussion.
I never used to get a flu vaccination until I had my first child because I didn't want to bring the virus home to my little one. Now it seems I get them every year even though I don't have young babies in my home who are more at risk for developing complications from the flu. Why is that? Is it becoming common routine for most of us to get annual flu shots? Do we just not want to deal with the hassle of getting sick?
I don't know much about the flu vaccine but it seems like a game of Russion Roulette. A year in advance a prediction is made regarding what the following year's virus might be. Then a weakened version of that flu virus is developed and produced and a year later it's used as an injection to create a temporary immuno response.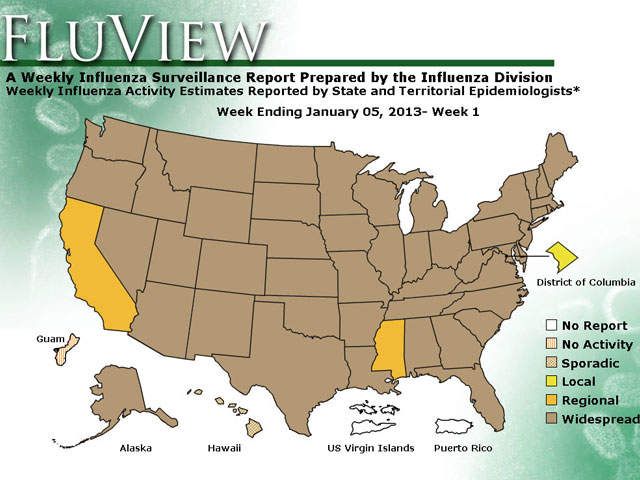 This is the latest chart I saw on the news the other day. Actually, the TV station showed the states in red and not brown. I guess that's a much more intimidating color.
Don't get me wrong. I do think getting vaccinations is definitely the right thing to do…just not sure if I should vaccinate against the flu every year if I'm not at risk for serious complications. Sometimes I just like to let my body deal with germs and build my immune system. This year we were traveling for the holidays so we were all immunized but unfortunately we all got sick anyway and it was bad! Ugh!
What's your opinion about flu vaccinations?