Are you still traveling for the holidays?
My family and I are on the mainland for Christmas enjoying some snowy winter weather. We're doing a lot of driving and train traveling and the one thing I made sure to pack in my purse for our travels was Dramamine's Motion Sickness chewables for kids. The plastic travel case fit nicely in my purse and the precise dose chewable tablets were easy to serve my car sick kids.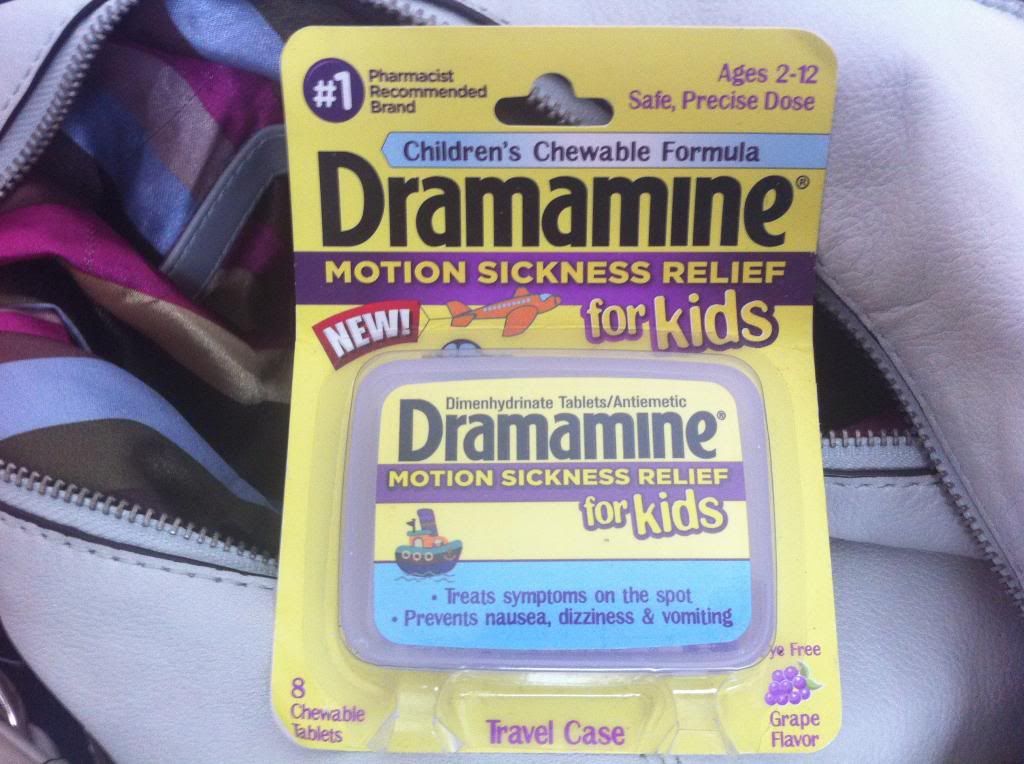 Dramamine® is the leading brand of motion sickness relief for adults and now there are grape flavored chewable for kids.
These have come in handy because my car-sick prone kids are not used to long drives. We live on an island so the longest we drive is maybe an hour and a half…not the ten hours we're traveling! I've also learned that my oldest is afraid of flying on airplanes and with an anxious stomach and turbulence I was glad to have these chewables to ease her nausea.
I've been a customer of Dramamine® for years so I trust their brand enough to give it to my kids.  According to an Omnibus Survey in June 2011, 34% of households with children ages 2-12 have a child with motion sickness. This is three times the rate for adult motion sickness (11% of households). As an adult who also struggles with motion sickness, especially while on a boat (had to learn that the hard way this summer), I'm glad to have Dramamine® Less Drowsy.
Dramamine® for Kids comes with 8 chewables in the travel case. Dramamine® Less Drowsy is available in an 8 count travel vial as well. Dramamine® Chewables, Less Drowsy, Kids and Original formulas have a suggested retail price of $4.99.
For more information on Dramamine® products visit www.dramamine.com.
*I was not compensated for this review although I did receive product to facilitate my review. Any and all opinions are my own.