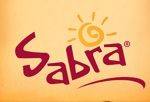 I love hummus and Sabra is the BEST you can buy.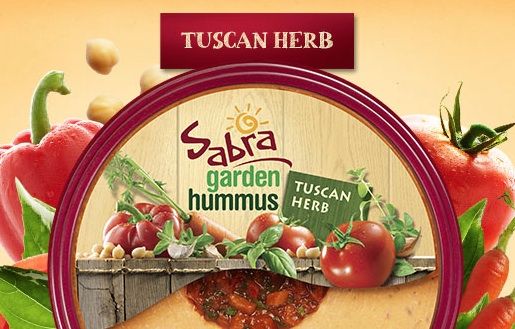 Savory finger foods are my preferred snack of choice. It's better to eat healthy versus unhealthy and that's why I enjoy hummus. Sabra has introduced a new approach to eating hummus, making it more than just a dip. Their website has great
recipe
ideas including breakfast dishes like
baked eggs with hummus
 and variations of appetizers like
Hummus Deviled Eggs
,
Hummus Garlic Bread
,
Mediterranean Nachos
,
Cucumber Cups
, or
Bruschetta
. So many possibilities!!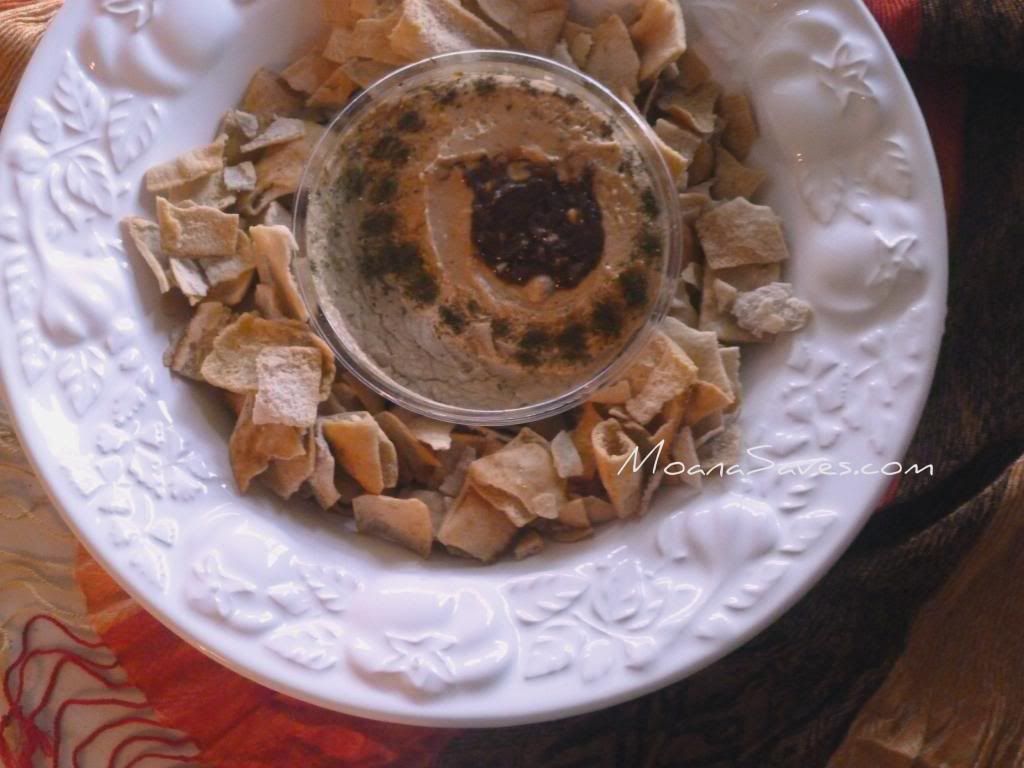 I received three varieties of Sabra Garden Hummus for review, including Tuscan Herb (tomato, red peppers, oregano, basil, spinach and carrots), Asian Fusion (flavored with ginger and sesame), and Southwest (topped with corn, black bean, jalapeño, and red bell pepper).
I invited a few of my Moana Saves blogger friends over for a get-together to enjoy the hummus variety. We served the hummus with pita chips and sliced vegetables. The "crowd favorite" was Tuscan herb which gave me the idea to try it in another recipe. I made Sabra's grilled veggie wrap that's listed below.  The combination of the grilled squash with the     Mediterranean flavored hummus was delicious.
Grilled Veggie Wrap with Hummus
1 medium zucchini, cut in half lengthwise
1 medium yellow squash, cut in half lengthwise
1 medium red bell pepper
1 medium green bell pepper
salt and black pepper
olive oil
1/2 cup shredded fresh spinach leaves
2 8-inch herbed or spinach flavored wraps
2 T Sabra Roasted Garlic Hummus (or Tuscan Hummus)
Drizzle squash and peppers with olive oil and season with salt and pepper. Grill, turning frequently until outer skins of peppers are charred and squash is almonst cooked through. (You can also roast the veggies on a foil lined cookie sheet in the oven at 400 degrees for approximately 15 minutes, turning the veggies regularly.) Remove from grill and allow to cool.
Peel roasted peppers and removie stem and seeds. Slice into thin strips and set aside. Slice squash thinly on the diagonal.
Spread each wrap with 2 heaping tableshpoons of Sabra Hummus, sprinkle evenly with chopped spinach leaves. Place roasted vegetables in center of wraps. Roll one end in and tuck both sides while rolling. Squeeze as you roll to keep shape. Secure with a toothpick and slice in half on the diagonal, then serve.
Prep time: 10 minutes
Cook time: 10 minutes
(Original recipe found here.)

If you want to learn more, Sabra Facebook fans can get coupons, win prizes, and check out Chefs making their favorite Sabra recipes. You can also follow Sabra on Twitter, Pinterest, and on Instagram @SabraDippingCo.

*I was compensated for my Sabra party and to write this post, although all opinions here are my honest thoughts about Sabra. Aloha!