Are you an Etsy shopper?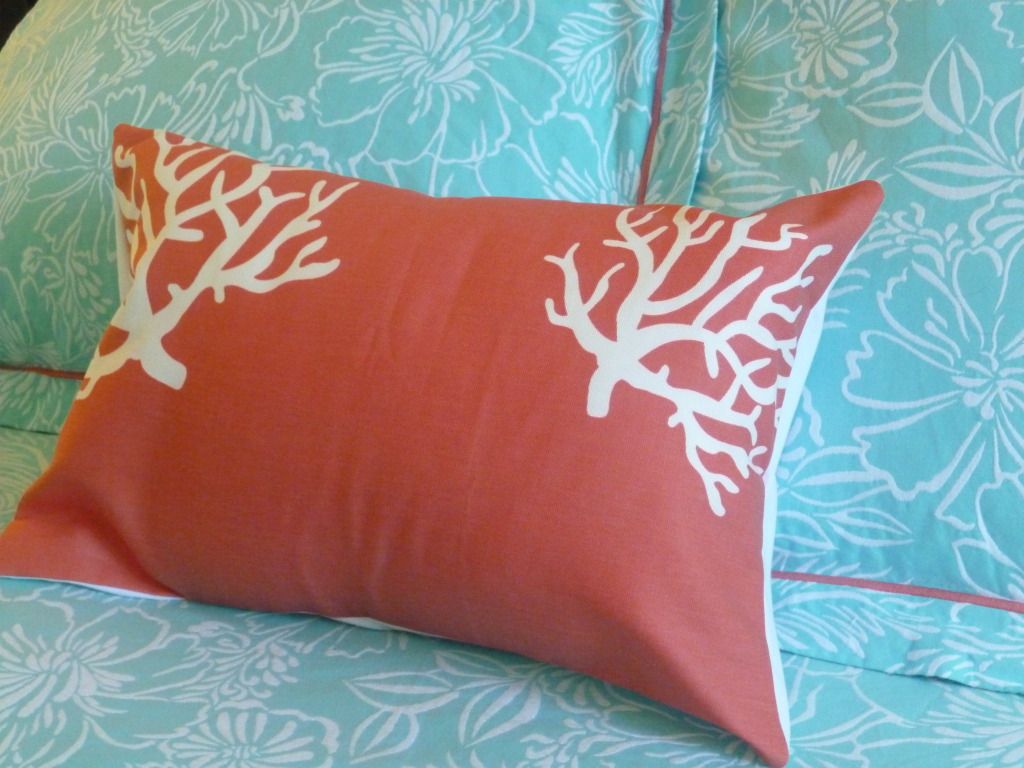 Etsy is a great site that allows people to create and sell those creations online at their convenience. I recently found a great Etsy shop called Simply Divine by Joann. I just want to say that I have a serious case of pillow love!
Pillows make design.
If your bedding or couch need some color, just add a pillow or two! Do you like to spend time outside but the lawn furniture is too uncomfortable? Or, the best question of all, are you looking for pillows handmade with quality and chic fabric? Just take a look around at Joann's shop and you'll fall for her pillows just like I did.
Don't you think this threesome of outdoor pillows would look great on a white porch swing? I love it!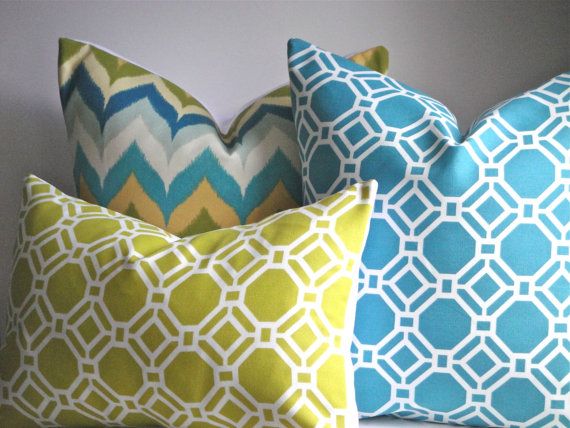 The pillow I received for review is the beautiful 12×18 coral and white pillow shown at the top of this post. I live in Hawaii so I immediately fell for this gorgeous coral reef design with bright colors. It is so hard to find pillows made with beautiful fabric. Either the fabric is ugly, rough to the touch, or you'll break the bank buying an expensive pillow from a retail store. The pillows at Simply Divine are really well made, soft, and simply divine!!
One lucky Moana Saves reader can win a $35 gift certificate to Simply Divine by Joann on Etsy. Just enter in the Rafflecopter widget below and good luck!

*I was not compensated for this post. Any and all opinions here are mine. Aloha!