It's fall, school is in session and kids are learning.
We reviewed four great videos we think your preschooler will love!
I am increasingly impressed with the type and quality of entertainment coming out of NCircle Entertainment.  The DVD's are completely engaging (I know because when anything NCircle is on the screen, I get to make dinner uninterrupted!), and the kids are learning!
Not to mention that they are super affordable!  I'm excited to share these 4 DVD reviews with you, starting with "The Gruffalo's Child" (my fave).
     If you read and loved "The Gruffalo", you are going to be just as enchanted with "The Gruffalo's Child"! It's completely whimsical and you see a side of the Gruffalo you didn't see in the first book. In the original book,  the Gruffalo comes to life from the mind of a clever mouse, who is trying to out-wit his predators. In "The Gruffalo's Child", the Gruffalo warns his little girl not to go into the deep dark woods, and stay close to the cave, for she might run into "the big bad mouse!" You hear the same sing-song rhyming with another intriguing story as the Gruffalo's child's curiosity gets the best of her and she goes searching for the big bad mouse. Once he is found, the Gruffalo's child realizes that the big bad mouse isn't so big and isn't so bad, leaving the mouse to, once again, out-wit a predator that wants to eat him for lunch! With Helena Bonham Carter narrating, and music composed by Rene Aubrey, this DVD is truly magical and will be a classic in your collection at home. (I truly turn it on just to hear the music! It's beautiful!)
Approx. running time: 40 minutes, including The Making of The Gruffalo
Retails for $8.99 at NCircleentertainment.com
     "Noodly Doodly Things to Make" is a super fun DVD with 5 stories that takes real life events and couples them with fun crafts for kids and recipes to match. With everything from a ballet recital to a construction site, Sean, Noodle, and Doodle come up with fun art projects and yummy snacks to go along with things the kids are experiencing everyday. You follow them as they make creative cupcakes for a bake sale, assemble berry swirls and fun batons for a ballet recital, toy drums and chicken drumsticks as they play in a "band", play tractors, and a "leaning tower of fries!" using olive oil, and hummus after they visit a construction site. The activities and recipes are fun and you can make them with things you have around your home, so it's not high maintenance. It also helps me open up a bit and get creative with some of the normal hum drum things we do everyday. Life is fun, make it so!
Approx. running time: 60 minutes
Retails for $5.99 at NCircleentertainment.com
      My boys LOVED Dino Dan! They run around now yelling out the names of the dinosaurs and telling me about them. (They're actually citing proper names their dinosaur vitamins…)
Dan is a little future paleontologist obsessed with all things dinosaur! (I tried to count how many dinosaurs he had decorating his room and house, I think it's impossible…)
He imagines them walking around outside, and talks to them as he goes about his day. He teaches a triceratops some self defense, and finds out why Tyrannosaurus Rex have such small arms. Dan and his buddies are invited to sleep over at the Royal Ontario Museum where they learn about real fossil skeletons. His dinosaur friends stir up some trouble when they steal a T-rex claw from the museum and Dan has to get the claw back before sunrise!  It's education and fun, all in one!
Approx. running time: 45 minutes
Retails for $5.99 at NCircleentertainment.com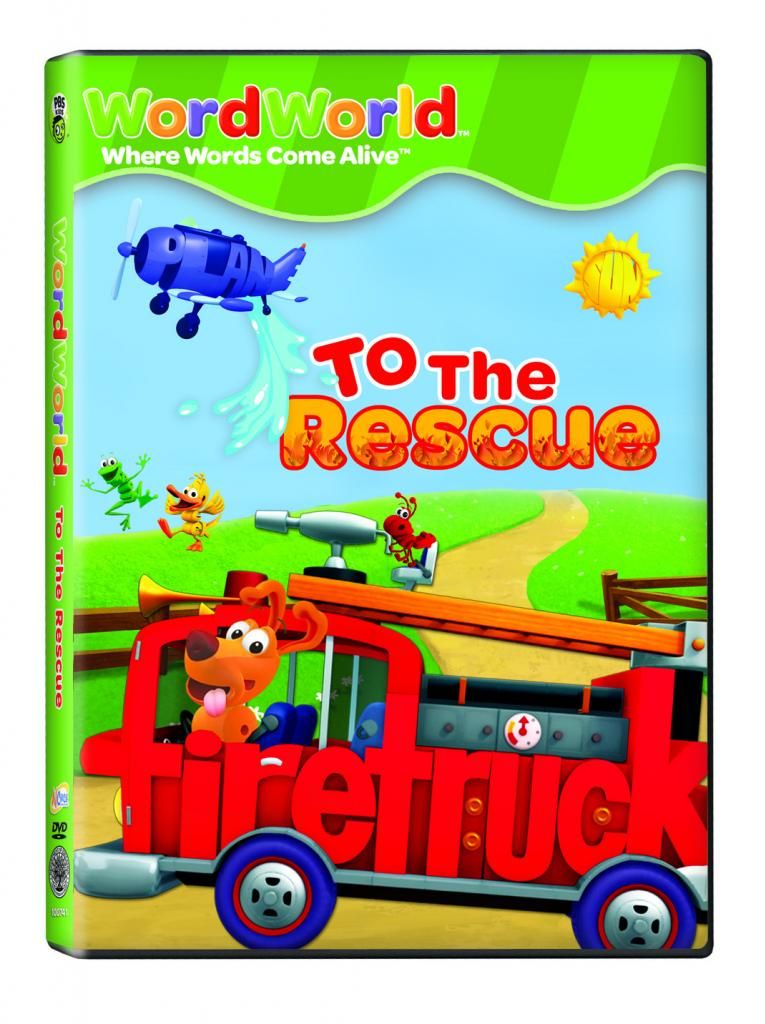 From the Emmy-winning PBS preschool series comes "WordWorld – To the Rescue." Join Duck in 4 mini where he learns about being a firefighter, saves Spider's web, builds a nest, and helps his friend Caterpillar get a home. My daughter has never watched Word World until now and it's officially her favorite DVD choice. She's learning her letters and she loved watched letters appear all over in this show. I agree that this DVD about letters and words is perfect for kids who are just starting to read.
Approx. running time: 60 minutes
Retails for $8.99 at NCircleentertainment.com
To stay up to date on NCircle Entertainment check follow them on Facebook and on Twitter!
BUY: You can purchase these DVDs online at NCircle where you can shop by brand as well as purchase select games and music or play in the activities center.
WIN! One lucky Moana Saves reader has the opportunity to win all 4 above mentioned DVDs. Enter in the Rafflecopter widget below.
*I was not paid to write this post, but did receive these titles to facilitate this review. Any and all opinions here are my own.