Twister Dance has combined two fun things into one game!
Twister

and Dancing!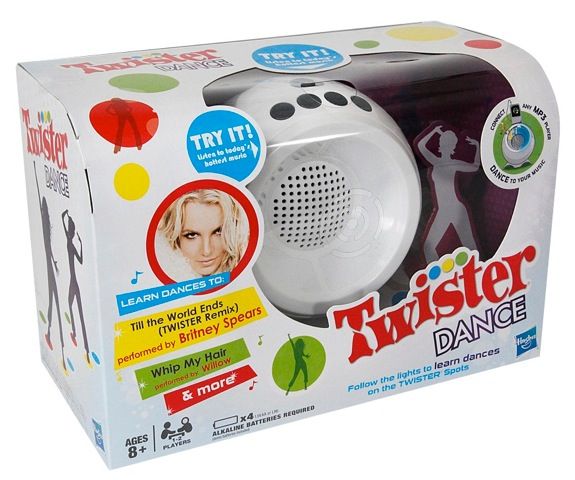 How to play Twister Dance:
This awesome dance game combines today's best dance music with the iconic TWISTER spots, providing a new way to learn hot new dances. You'll love learning dance moves by following the lights from the TWISTER dance console and dancing on the TWISTER spots.
You can learn dances to:
· "Till the World Ends," TWISTER REMIX, performed by Britney Spears.
· "Whip My Hair," performed by Willow Smith.
· "We R Who We R," performed by Ke$ha.
· "Cupid Shuffle," performed by Cupid.
· And an exclusive track, "Caught Up in a Twister."
Each dance can be performed at 3 levels: Beginner, Intermediate and Advanced.
The dancing doesn't stop there! TWISTER DANCE has beat-detection technology that can teach you dances to your OWN music! Plug in your MP3 player to keep the dance party rocking!
TWISTER DANCE invites kids to rock the spots by placing TWISTER spots on the floor and then follow the direction of the TWISTER DANCE console. The TWISTER DANCE console offers bright, multi-color LED lights that light up to show dancers on which spots they should place their feet. Arm and hand movements are up to the dancers, allowing them to show off their individual style.
What I liked about Twister Dance:
I like the directions that came with it. There are different set up for the spots depending on the song that you want to play.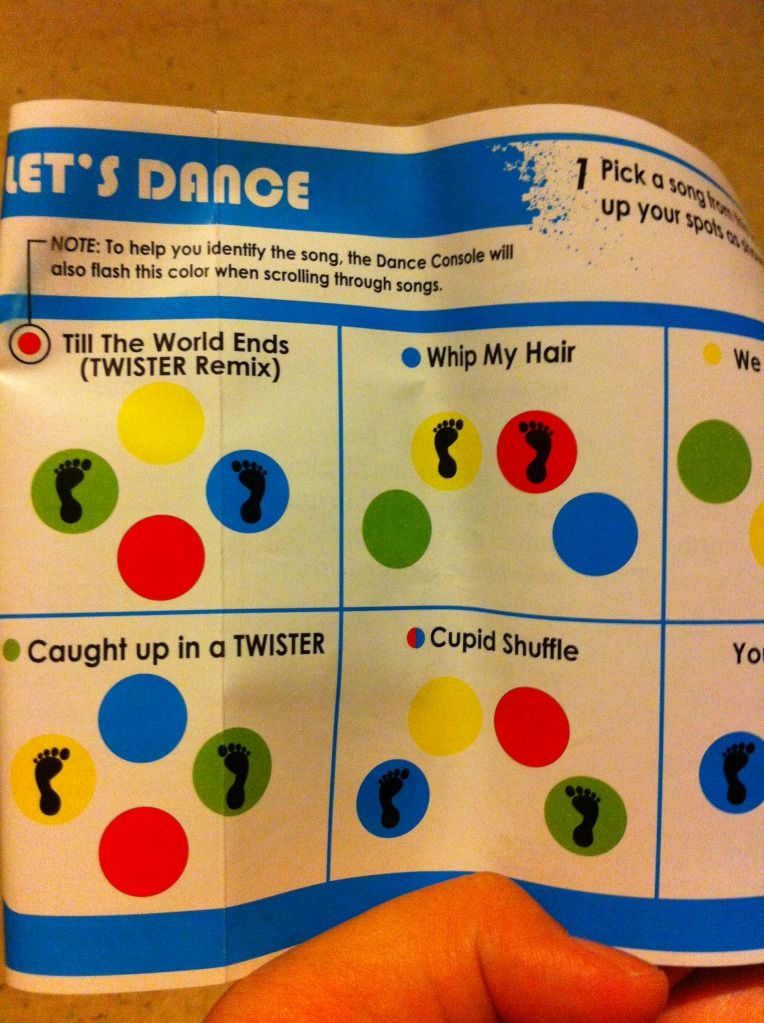 My kids (2 & 4) were fighting over the game for a chance to play.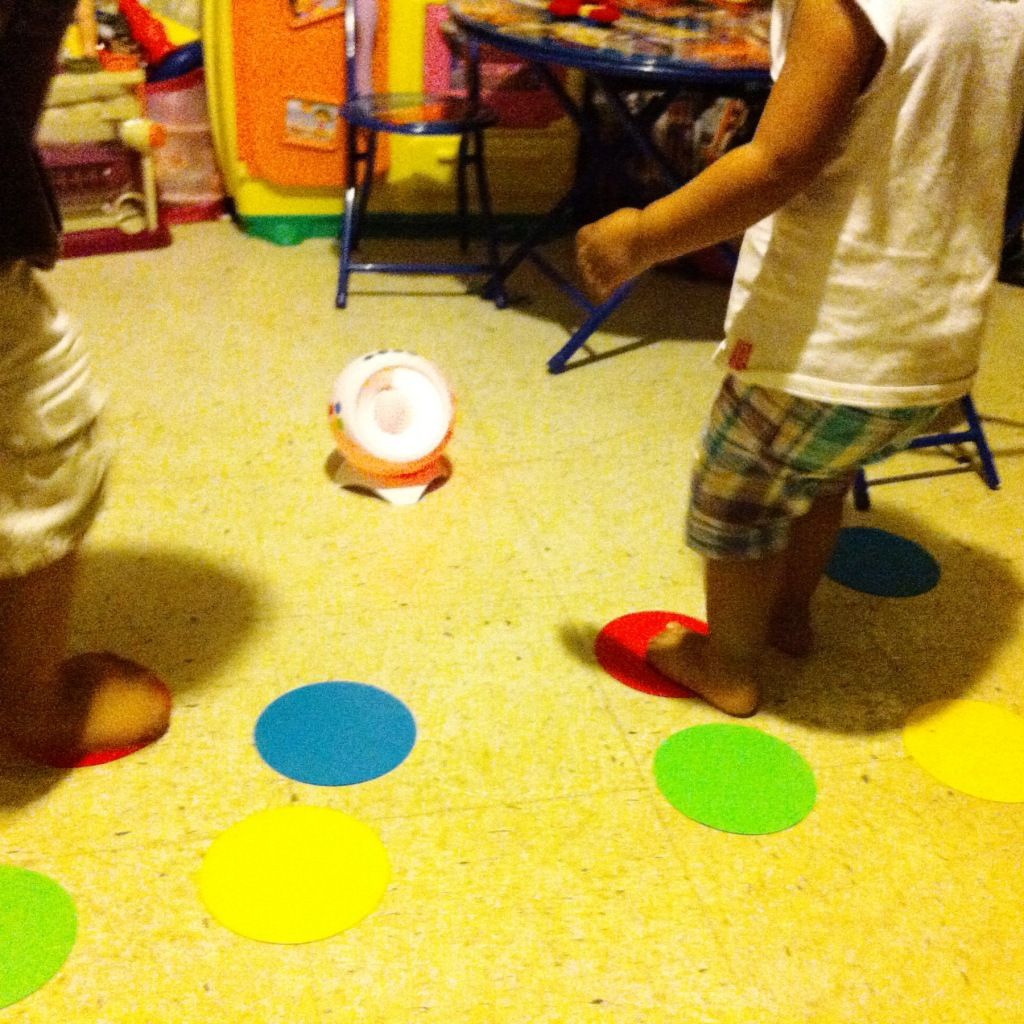 They didn't really get the concept of left foot vs right foot with the colors on the dance console but they made up their own and just tried to get their feet on the right color spots.

My husband and I tried it out and we found the "Beginner" level to be a bit too slow for us. We tried "Intermediate" and it was a little faster and a little more fun. "Advanced" is definitely really fast but it's super fun to try and keep up!
TIP: Play in socks! We played barefoot on our tile floor and the spots kept coming up off the ground!
It was also fun to just play our music and use it as a speaker. We can now have our own dance party and have lights flashing to the music!

Want more news about TWISTER? Be sure to "like" them on Facebook.
Britney Spears created a music video exclusively for Twister Dance. Besides launching a new music video, Spears is also inviting fans to be a part of her new fansourced video. By showing how they rock the spots to TWISTER DANCE, fans will have a chance to be a part of the video, and will also be entered for a chance to win $10,000! (U.S. only) Visit Rock the Spots for the official rules and to submit a video.
BUY: TWISTER DANCE is now on shelves at mass retailers nationwide for a suggested retail price of $34.99.
WIN: You can also win your own game by entering the Rafflecopter widget below. Good luck!


*I was not compensated for this post. I was given a Twister Dance game to review. Any and all opinions are my own*