What are you cooking for dinner?
We're eating quinoa salad with Greek chicken.
This salad is great in the summer when you don't want to spend a lot of time in a hot kitchen. You can substitute almost any vegetables in the salad, like steamed broccoli, bell peppers, etc. I especially like the salad with the olives and cucumber and topped with feta to give it a Greek twist, then serving it alongside the Greek marinated chicken I listed below. Both recipes are recent favorite dishes that are loaded with flavor and healthy to the max.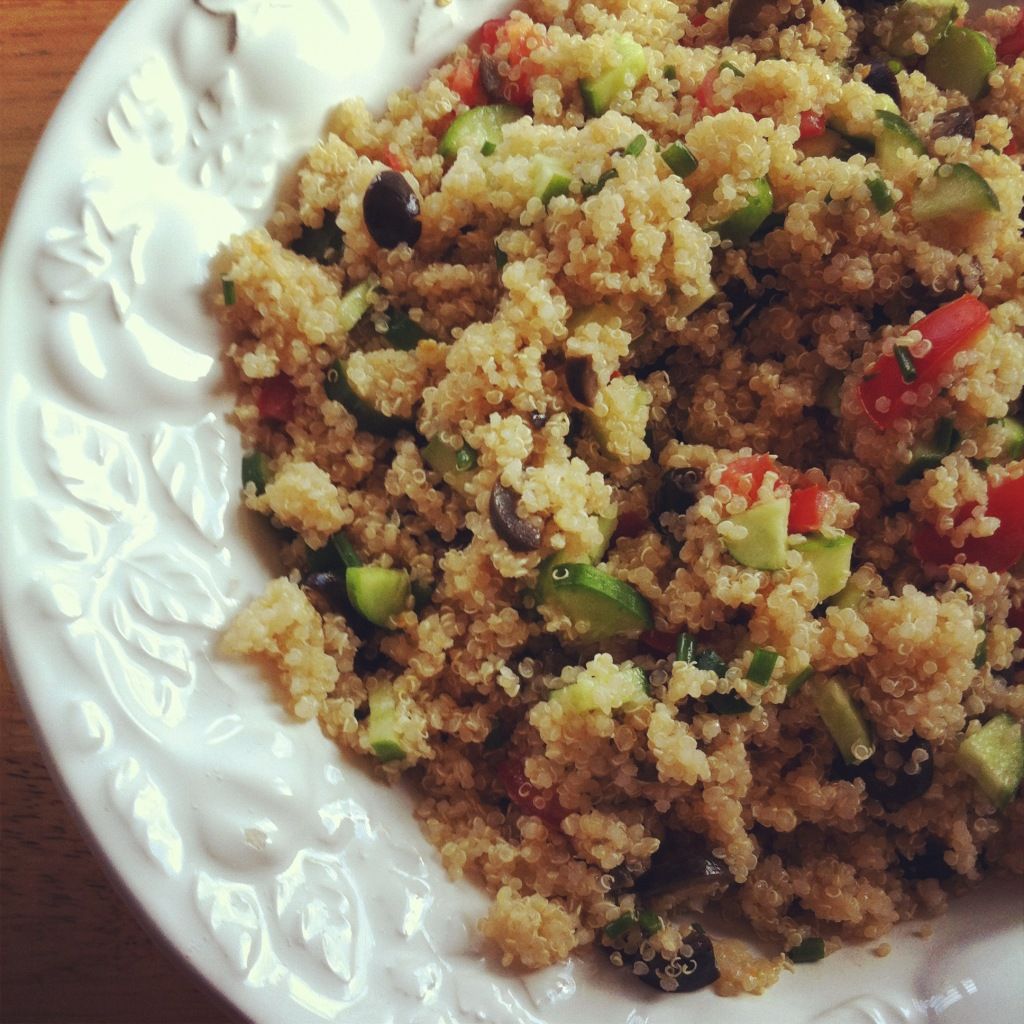 Quinoa Greek Salad
4 cups water
2 cup quinoa, rinsed
1 can of black olives, finely chopped
1 cup cherry tomatos, cut in half
1 medicum cucumber, diced
1/4 cup green onions, chopped
1/4 cup red wine vinegar
1/4 cup olive oil
feta cheese for garnish (optional)
Prepare the quinoa per package instructions, then let cool. While the quinoa is cooking, dice the cucumber, olives, tomatoes and green onions. Once the quinoa is cool, add the remaining ingredients and mix thoroughly. Served immediately, garnished with feta cheese.
Greek Chicken Marinade
1/2 cup olive oil
3 cloves garlic, chopped
1 tablespoon chopped fresh rosemary
1 tablespoon chopped fresh thyme
1 tablespoon chopped fresh oregano
2 lemons, juiced
1 pound boneless skinless chicken breast
Combine the olive oil, garlic, rosemary, thyme, oregano, and lemon juice in a ziploc bag. Place the chicken pieces in the mixture, zip closed and marinate in the refrigerator 8 hours or overnight.
After marinating, remove the chicken and place on a preheated grill; cook according to your grilling preferences until it is thoroughly cooked.