Some summers are packed with trips and fun adventures. This summer we chose to take a STAYCATION because we are expecting baby #6 any day now.
Some of my family's summer days are filled with hitting all the fun things our BEAUTIFUL island has to offer and some days are lazy, board games & puzzle days. BUT nothing is better to pass the time & keep our minds entertained like: Picture Puzzles, Sudoku & Logic Puzzles. I enjoyed even taking these books to the beach while the kids played in the sand…I sat in my chair and enjoyed my puzzles!
The complete IDIOT'S guide to Picture Puzzles, vol. 2 was fun for every age in my family. It went from SIMPLE pictures for my youngin's to MORE advanced for me. The pictures are entertaining, the changes are VERY subtle and images are bright and colorful!
Puzzle Baron's LOGIC Puzzles are definitely for those that need a brain challenge. Stephen P. Ryder, aka "The Puzzle Baron," founder and editor of the Puzzle Baron network of websites (PuzzleBaron.com), created this book with the intent to keep anyone occupied for hours. Logic Puzzles contains 200 grid-based puzzles and an additional 10,000 unique puzzles are available online at www.Logic-Puzzles.org.
The multiple "logic grid" puzzles are solvable through logical deduction alone. These puzzles are not for the faint hearted…my brain is sometimes not wired this way, but I found them as a brain stretcher and entertaining.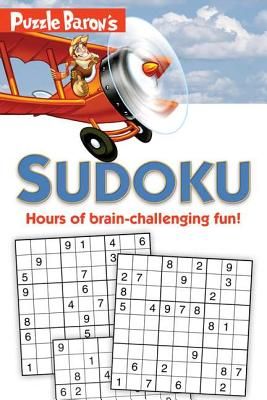 Puzzle Baron's Sudoku: This volume of 400 never-before-published sudoku puzzles is an enthusiast's dream! Whether you are a novice to the devilish 9×9 square or a fiend, you will find plenty of brain-teasing action this book that translates into hours of fun.
This was my favorite book to take to the beach, or the doctor's office while I waited.  A fun, time passing book that was packed with brain-challenging fun!
HOW are you passing your summer time? Grab one of these brain-teasing-challenging FUN books to fill your dull summer days!
PURCHASE any of these 3 books at your local book store or Amazon.com
OR
WIN

these 3 books from Moanasaves.com