I always imagined, when I had my first child that I would dress her in the most adorable outfits. Well at the time I couldn't afford to purchase those EXPENSIVE yet adorable outfits. As time has passed and I have multiple children purchasing those high-priced items still isn't a priority to me. I want to dress my children in cute, hip and adorable clothes but NOW I search for a more inexpensive way to do so. My Baby Clothes.com is definitely an option for me.
My Baby Clothes.com has so many options. They have sizes that range from newborn to 4t.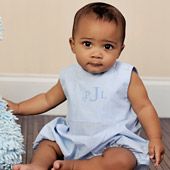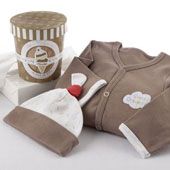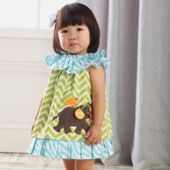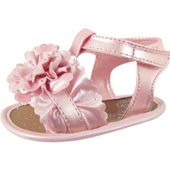 Cover your little ones feet for the complete look of any outfit.
I was very impressed with their variety of products and I enjoyed that they had different styles because of their many designers and brands. The site was easy to manuever through and find exactly the right dress or outfit for my little ones. Some items were higher priced than I would normally purchase, but since I am a bargain shopper I LOVED their sale section and was pleasantly surprised that they had such a range there and that their sale prices were quite impressive.
I chose to try out this lovely Bonnie Jean Yellow Flamestitch and Pantset. The price was just right for the set and the dress quality was fabulous, not to mention the quick shipping. The crocheted zigzag pattern is just darling with the matching stripe pants. As I put this adorable dress on my darling girl, she kept saying "Pitty Dess"…..or translation: PRETTY DRESS! And she was right, it was just what I was looking for.
Shop for their latest Styles on their site: HERE
Or Win a $25 Gift Certificate Here on MoanaSaves
a Rafflecopter giveaway
*I was not paid or compensated for this review. Any and all opinions here are my own. Mahalo!*