Leverage is like the Robin Hood of modern times.
I admit, I haven't actually watched Leverage from the very beginning but I have always wanted to. I've wanted to watch it since the series premiered but I have this weird thing where I like to watch shows from the very beginning so I don't miss any information.
However, I couldn't let this opportunity pass to watch season 4 now.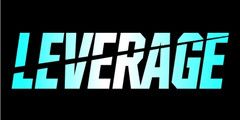 TNT's high-octane original series, LEVERAGE delivers more thrills when Season Four arrives on DVD July 17 from Twentieth Century Fox Home Entertainment. Everyone's favorite gang of thieves, grifters and con artists is back and ready to help innocent victims by catching the bad guys. Featuring a superb ensemble cast including Timothy Hutton, Gina Bellman, Christian Kane, Beth Riesgraf and Aldis Hodge, LEVERAGE Season Four is a must-own on DVD, loaded with tons of explosive extras and never-before-seen footage.

In Season Four of LEVERAGE, the team faces bigger challenges than ever before. Along with navigating Nate's struggle with his inner demons, the team must deal with an overzealous public relations expert (guest star Michael Gladis); a millionaire who pays to have himself moved up on a heart-transplant waiting list; a woman who profits from people's grief through a funeral scam; a corrupt agriculture corporation out to bury potato farmers; and a group trying to kill a World War II veteran (guest star Danny Glover). With the addition of their nemesis, insurance-investigator-turned-InterPOL-agent Jim Sterling (guest star Mark Sheppard) and an unknown spy who could unravel their whole operation, the team must tread carefully to complete their most difficult jobs.

LEVERAGE premiered in 2008 and has become one of cable's biggest hits. The show's fourth season averaged 4.3 million viewers, with 1.7 million adults 18-49 and 1.6 million adults 25-54.

LEVERAGE is executive-produced by Dean Devlin (Independence Day, TNT's The Librarian movie series) and creators John Rogers (Transformers) and Chris Downey (The King of Queens). The series is produced for TNT by Devlin's Electric Entertainment.

DVD SPECIAL FEATURES:

Audio Commentaries on All Episodes

Behind the Scenes of The Long Job Down

Writers' Room Job

Deleted Scenes from

"The Long Job Down"

"The Grave Danger Job"

"The Experimental Job"

"The Girls' Night Out Job"

"The Boys' Night Out Job"

"The Last Dam Job"

Gag Reel
I love how they help take down the mean people to help people that have been or are being taken advantage of.
I love the relationships between all the team members. The show reminds me of the Ocean's Eleven trilogy. As in they show what the team has done and then they show in a flashback scene what really happened. I love that part because I like how the Leverage team tricks their "mark" and accomplishes their mission. It's a very entertaining show and I can't wait to get the first three seasons to catch up on the show.
You don't really need to watch from the very beginning to understand what's going on in the show.
What I didn't really care for about the DVD was the subtitles. I have young children that like to talk really loud so subtitles help me a lot to watch shows. However, the words sometimes tended to take up a quarter of the screen.
The special features were great to watch and audio commentaries are always fun to listen to.
You can purchase Leverage Season Four on Amazon.com
Follow Twentieth Century Fox Home Entertainment on Twitter @FoxHomeEnt
*I was not compensated for this post. I did recieve a promotional DVD to review. Any and all opinions here are mine.*