Snow Patrol is back with it's sixth studio album, Fallen Empires.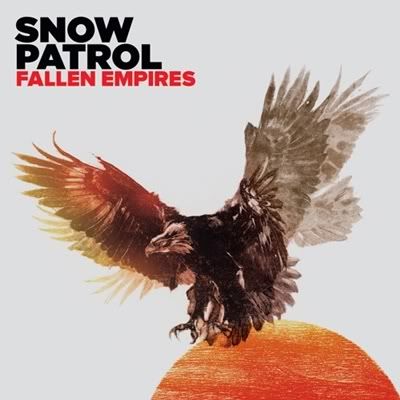 When I opened my mailbox the other day I was absolutely giddy to see a signed 'Fallen Empires' CD from Snow Patrol. I love their music and I was so excited to hear this latest album. I have a confession. One of my favorite songs that gets me going every morning is 'Chasing Cars' from the 'Eyes Open' album. This song literally starts my day, everyday, because I have my alarm set to wake me up with it.
Snow Patrol's latest album breaks new ground as singer Gary Lightbody describes it as full blown electro. "There's always been a dance element to our music, but this time we've been a bit bolder with it. I'm looking forward to hearing some of these songs in a club because it'll get people going."
He's right; this album really jumps. There's still a few slower songs on the album but for the most part you'll have a dance party going on in your house while this is playing. It was hard to pick my favorite songs, but my top three favorites were Called Out in the Dark (rated most popular song on the album on iTunes), The Weight of Love, and In the End. I was intrigued by the song lyrics and with a little research I read this quote from Gary:
"I'm really happy with the words. I always try to write about personal experiences – New York is about a girl I was seeing over there. We both had strong feelings for one another, but we were never in the same place at the same time. It's about missed opportunities. The overall feeling of the record is home though – there are stories about my childhood (The Garden Rules) and Garret's kids (Life-ning). Home is the overall theme."  (source)
If you're a Snow Patrol fan you'll want to check out this latest album.
BUY: You can purchase the album on iTunes and Amazon.
WIN: Win your very own band poster and signed CD! Enter to win in the Rafflecopter widget below.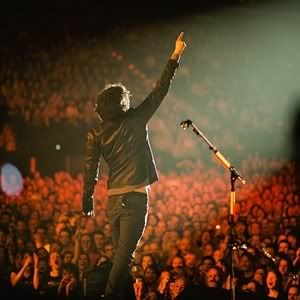 Snow Patrol, 'Fallen Empire' Tour dates:
3/39 – Orlando, FL @ Hard Rock Live
3/30 – Miami Beach, FL @ Fillmore Miami Beach
3/31 – St Petersburg, FL @ Jannus Live
4/2 – Atlanta, GA @ The Tabernacle
4/3 – Nashville, TN @ Ryman Auditorium
4/6 – Washington, DC @ 9:30 Club
4/10 – Philadelphia, PA @ Electric Factory
4/12 – Boston, MA @ Orpheum Theatre
4/13 – New York, NY @ Terminal 5
4/16 – Montreal, Que. @ Metropolis
4/17 – Toronto, Ont. @ Massey Hall
4/20 – Pontiac, MI @ Clutch Cargo's
4/21 – Chicago, IL @ Aragon Ballroom
4/22 – Indianapolis, IN @ Egyptian Room
4/24 – Kansas City, MO @ The Beaumont Club
4/25 – Minneapolis, MN @ First Avenue
4/27 – Denver, CO @ Fillmore Auditorium
4/28 – Salt Lake City, UT @ The Depot
4/30 – Vancouver, B.C. @ Orpheum
5/1 – Seattle, WA @ Paramount
5/2 – Portland, OR @ Crystal Ballroom
5/4 – Oakland, CA @ Fox Theater
5/8 – Los Angeles, CA @ Hollywood Palladium
5/10 – Pomona, CA @ Fox Theatre
5/11 – Temecula, CA @ Pechanga Theater
5/12 – Las Vegas, NV @ The Pool @ The Cosmopolitan
5/16 – Dallas, TX @ South Side Music Hall
5/17 – Austin, TX @ Stubb's
5/18 – Houston, TX @ Verizon Wireless Theater

I was not compensated for this post. Any and all opinions here are mine.