Do you have a child ready to be potty trained?  Many parents and those responsible for helping the child make this transition can be confused of where to start!  Many turn to books, and advice from friends, but maybe getting the child into it with some songs and dances might make his/her experience more exciting.  I would suggest that you check out the DVD called Potty Time.  Potty Time  comes from a series of DVDs put on by the "Signing Time".
The DVD presentation has several catchy aspects. First,  your child will be entertained throughout the DVD as they learn how to sign several key words to learning to potty train. The upbeat songs include the steps to learning how to potty train and incorporate the sign language the child is learning. It all links together! It has positive messages that teach the kids and parents that potty training is a process from listening to your body to even having accidents. This DVD has very catchy songs that my daughter and I both were humming at dinner.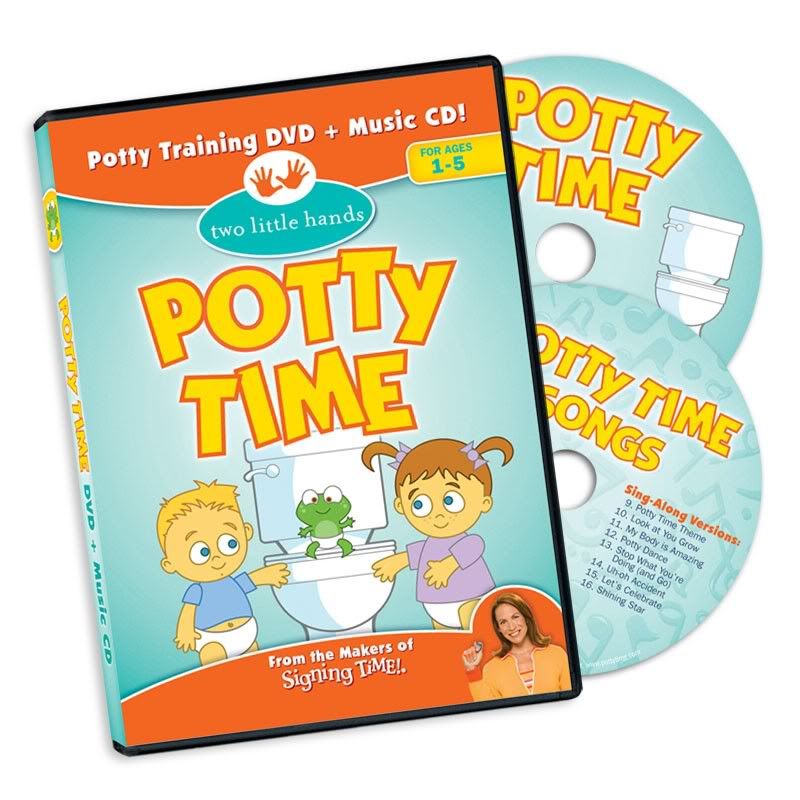 Signing Time has listed the following 5 key aspects as their focus throughout the DVD.
"…Potty Time supports any potty training method by helping children:
Listen to their bodies
Stop what they are doing and go to the bathroom
Celebrate their successes
Deal with accidents in a positive way
Appreciate their amazing bodies…"
As frustrating as potty training can be for both the child and parents, this DVD keeps everything in perspective!  There is a great lesson and cute song that goes along with each of those steps to potty training.  Your child will learn the signs and songs, and will soon be able to apply them to their everyday potty training experience.
Please check out Signing Time's website were they have the DVD+CD combo set available for $24.95,  as well as many other products to accompany you and your child through their development!
Happy Training!!
I received one or more of the products mentioned above for free using Tomoson.com. Regardless, I only recommend products or services I use personally and believe will be good for my readers.