Every mom comes across the battle of defeating the Horrible Diaper Rash. Having 5 kids and pregnant with number 6,  I am VERY FAMILIAR with this trial.  I have used NUMEROUS diaper rash ointments, creams, spreads, and sometimes they work and sometimes they don't.
So what worked with this baby on the left…..Will it work for baby on the Right?  Baby on the right is very sensitive to citrus fruits, they give her a BAD rash, as well as other random foods. So sadly this baby has rash quite often.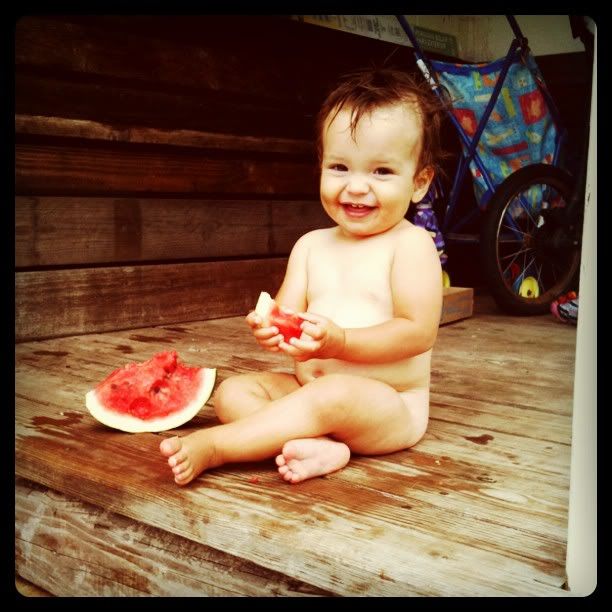 This is WHY I am excited that Lansinoh has a Diaper Rash Ointment. I am a FAN of Lansinoh products. I have used their breast milk storage bags, HPA Lanolin and their disposable nursing pads and I have been VERY pleased with their products.
ABOUT: Lansinoh Diaper Rash Ointment
Goes on white, rubs in clear. No white or greasy mess on your hands, clothing or baby
Triple Protection Formula soothes baby's bottom and helps prevent irritation from coming back
Fragrance-free, preservative-free and hypoallergenic
Lansinoh Diaper Rash Ointment is a distinguished iParenting Media Award Winner
Lansinoh HPA Lanolin – The world's purest lanolin forms a protective barrier to help seal out irritating wetness and promote natural healing.
MY THOUGHTS:
If I put on the Lansinoh Diaper Rash Ointment at the beginning of the rash, it helped to clear it up. It seemed to be soothing to my baby, she didn't squeal or wiggle too much when I applied it.  IF I WAITED too long to apply the rash ointment it took longer to heal, but that was a given.
My FAVORITE thing about the Lansinoh Diaper Rash Ointment is that it comes out white but spreads on clear. I have stained a few outfits from the other creams that are all white and it leaves white streaks where ever you get it. THIS WAS A HUGE PLUS for this diaper rash ointment!
Overall, I liked this cream. Hopefully it will continue to do a good job on the Next baby's rashes.
WHERE TO BUY:
FIND it at your local Walmart or Target
*I was NOT compensated for this review. I did receive Lansinoh Diaper Rash ointment to try to facilitate this review. Any and All opinions here are my own. Mahalo*