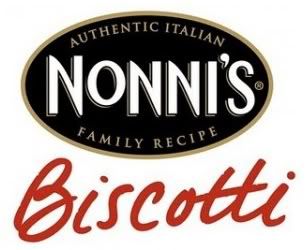 Nonni's Biscotti originated almost a century ago in true Italian tradition in Lucca, Italy where "Nonni" (Grandma) baked biscotti to share with family and friends. Today Nonni's Biscotti is made with the same family recipe of real eggs, butter, and gourmet bittersweet chocolate. No wonder Nonni's gourmet dipping cookies with their buttery sweet taste are the number one selling biscotti in the country.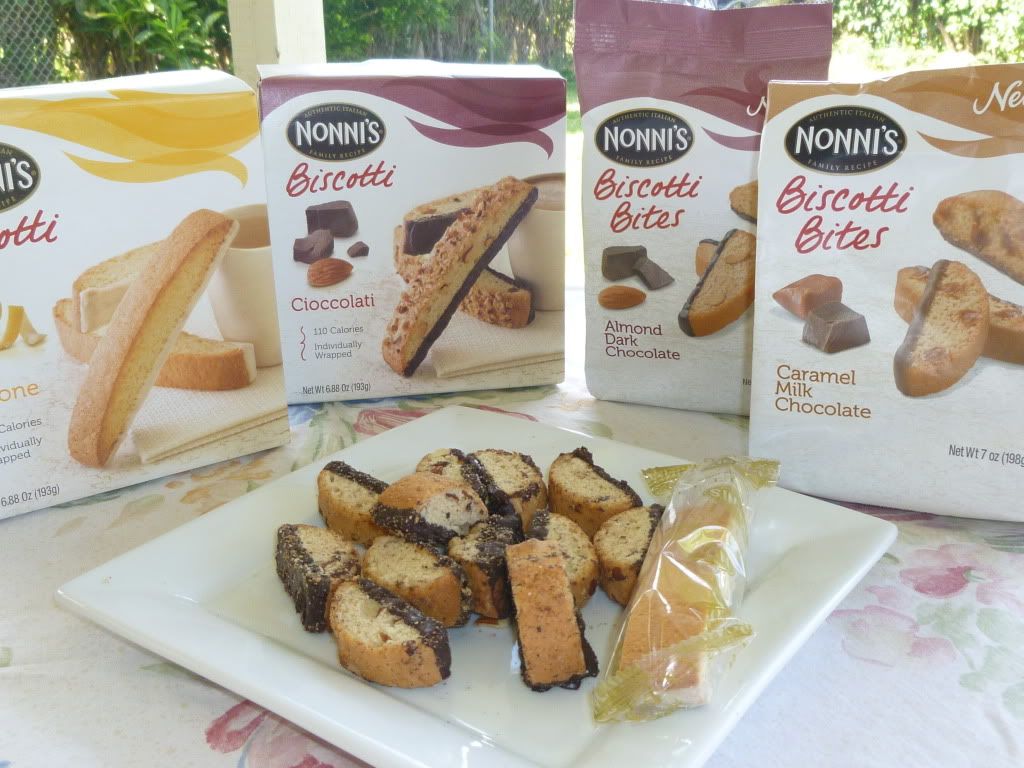 Pictured above is the sampling of Nonni's Biscotti sent to me for review.
Lemone: a light lemon cookie layered with a white icing that melts in your mouth. What I liked about this biscotti besides the mouth-watering flavor was the fact that the biscuits are individually wrapped and stored in a plastic tray preventing breakage in transport.
Cioccolati: these bittersweet biscuits were delicious dipped in my morning cocoa. This product is again packaged in individually wrapped servings at only 110 calories, making them the perfect grab and go breakfast with your preferred 'cup of Joe'.
Almond Dark Chocolate: this is a bag of biscotti bites. My kids loved these as their after school snack served with fruit and a yogurt. I think these would also be the perfect addition to a crumb pie crust. Mmm. I can't wait to give this idea a try.
Caramel Milk Chocolate: yes, there are actual chewy bits of caramel that don't get lost in the cookie. Delicious! I ate this box with ice cream…and then again with yogurt for breakfast.
There are so many other varieties of Nonni's Biscotti to purchase including one in particular that I'm hoping to try, Turtle Pecan.
BUY: Search Nonni's site for your local retailer and stop by their facebook page for a buy one, get one free coupon.

I was not compensated for this post. Any and all opinions here are mine.