Alvin and the Chipmunks was always a favorite cartoon for me while I was growing up. So when the movies started coming out years ago, my kids began to enjoy Alvin just like I did. We loved the first and second movie of Alvin and the Chipmunks and we excitedly anticipated this recent movie: Chipwrecked.
The kids LOVED the movie. It was filled with music that we love and new music we loved to learn. There was something funny around every corner and the kids really enjoyed repeating some of Alvin's witty lines.
The DVD/Blu-Ray has many EXTRA features on it:
*Munk Music and Dance Machine where you can learn dance moves to the music of the movie
*Adventures of making the movie with chipmunks
*Bloopers & More
Our Family enjoyed dancing and learning moves in Munk Music and Dance Machine. Click here for a little video of my kids rocking out the steps.
Alvin and the Chipmunks: Chipwrecked comes to Blu-Ray/DVD TODAY Tuesday March 28th. Sold wherever DVDs are sold. CHECK IT OUT and you can dance along with the music too!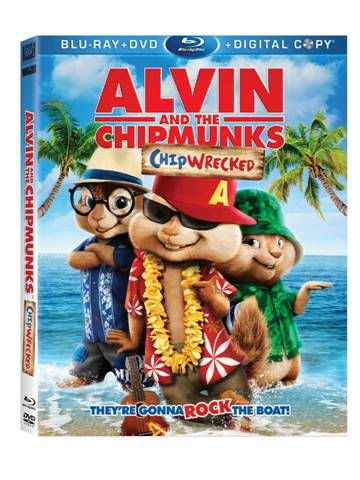 I was not compensated for this post. Any and all opinions here are mine.