Personalizing items for gifts or for yourself is always hard for me. I can never decide what to put for the engraving. I'm constantly worrying if it will be too cheesy, corny or maybe it might be something the other person will think is super lame so when I had the chance to get some retractable ear buds engraved, I jumped at the chance just to prove myself wrong.
A little bit about the company:
Things Remembered is the nation's largest and most prominent retailer of personalized gifts. For over 40 years, we've helped people celebrate life's moments. Our gifts allow customers to express their emotions through engraving. We've seen the power of engraved gifts, and we take the responsibility of helping people find the perfect words seriously. Many times, we're creating heirlooms.
They also have information about their company, their background and their mission statement here. They sound like super nice people to work with.
My husband's birthday was coming up and so I thought it would be a nice idea to get him some retractable ear buds and get them personalized! I decided on a whim to put our "internet handles" on it. Why? I don't know…maybe I  thought it would be cute because when we first started dating, we emailed and talked online a lot and we still kind of do. But in retrospect, it's kinda lame and dorky. Oh well! What's done is done. I accidentally forgot to proofread what I wanted for the engraving and his "handle" was capitalized. This is what I get for rushing to answer emails on busy work day on my way out the door.
The service was really awesome and the ear buds arrived just in time for his birthday! It came in a cool box that I could have gift wrapped but didn't. *sheepish grin*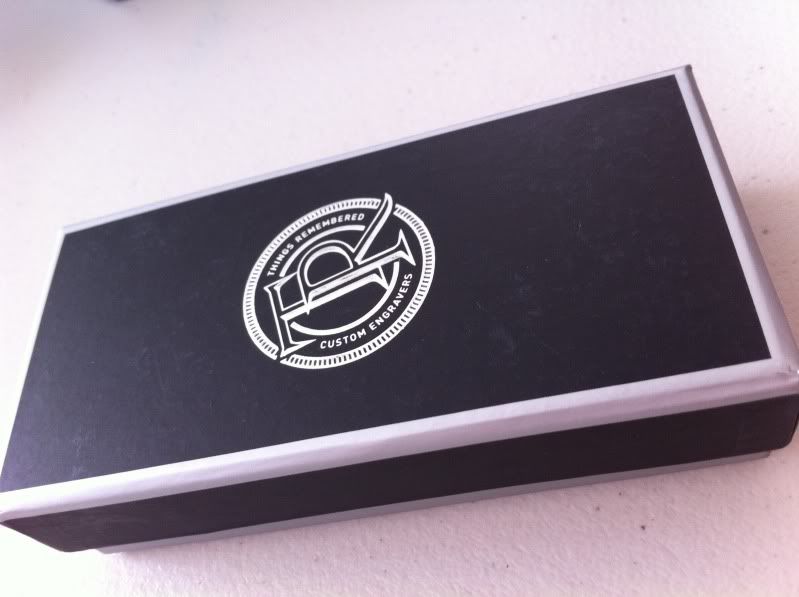 He wasn't too excited I got him the ear buds since he's not a fan of buds (oops! My bad! I forgot he didn't like them! Bad wife!). But he did think it was neat that they were retractable and that they had the engraving on it. I also got to try them out for a little bit which was nice of him to share his gift with me.
As cool as it is for headphones/ear buds to retract, the storage case can get kind of heavy and sort of feels like it's pulling you down. It's nice to have the cords not get tangled as you put it away. I do like that feature. However, I do wish there was an option of either headphones or ear buds. I've also come to realize that I am not a fan of the ear buds either. Nothing's wrong with the buds as a product but for personal preference, not a fan.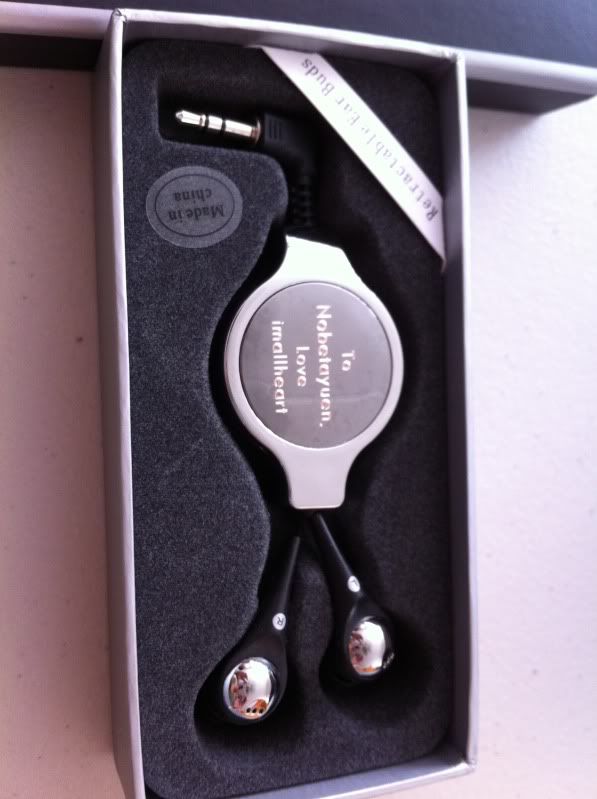 I would definitely go through this company to personalize gifts in the future and I probably should have done my research and gone onto their site to use the iMuse tool to help me with what to write in the first place! They narrow down who you're giving the gift to to what kind of occasion the gift is for. Check it out!
The engraving is amazing and I would love to go back and get more gifts to personalize for my family and friends.
Things Remembered is an amazing company that does beautiful personalization on many different products. You need to check out their website and see what things you can personalize for the special people in your life!
You can also check  them out on:
Twitter: @TRemembered
Facebook: www.facebook.com/thingsremembered
We get to award one lucky reader with one (1) product from the following list, engraved how you choose:
o Things Remembered Silly Sac Bag
o Things Remembered Train Bank
o Things Remembered Birthstone Key Necklace
o Things Remembered Retractable Ear Buds
o Things Remembered Friends Water Globe
o Things Remembered NFL or NCAA tankard
Check out the Rafflecopter widget below for the mandatory entry for this giveaway as well as several optional ones.  GOOD LUCK!