Mineral make up is something I had been wanting to try for a while, I have read into it and looked at different ones.  The Pür Minerals kit is a great way to start- just find which tones match yours best (there's even a questionnaire on their website) and you will have everything to start it off.
There are 5 components to the kit:
Neutral Primer- one pump of this is all you need for your whole face for pores, lines- I immediately noticed less redness.
4-in-1 pressed mineral make up: includes  foundation, concealer, powder and SPF 15 so you don't need so many products!
Mineral Glow: add that glowing look to your face to keep it natural.
Impact+ Mascara: Lengthens, thickens and curls!
Also includes a chisel brush.
Okay here's the scary part- the BEFORE picture- no makeup…
And AFTER- first time using Pür Minerals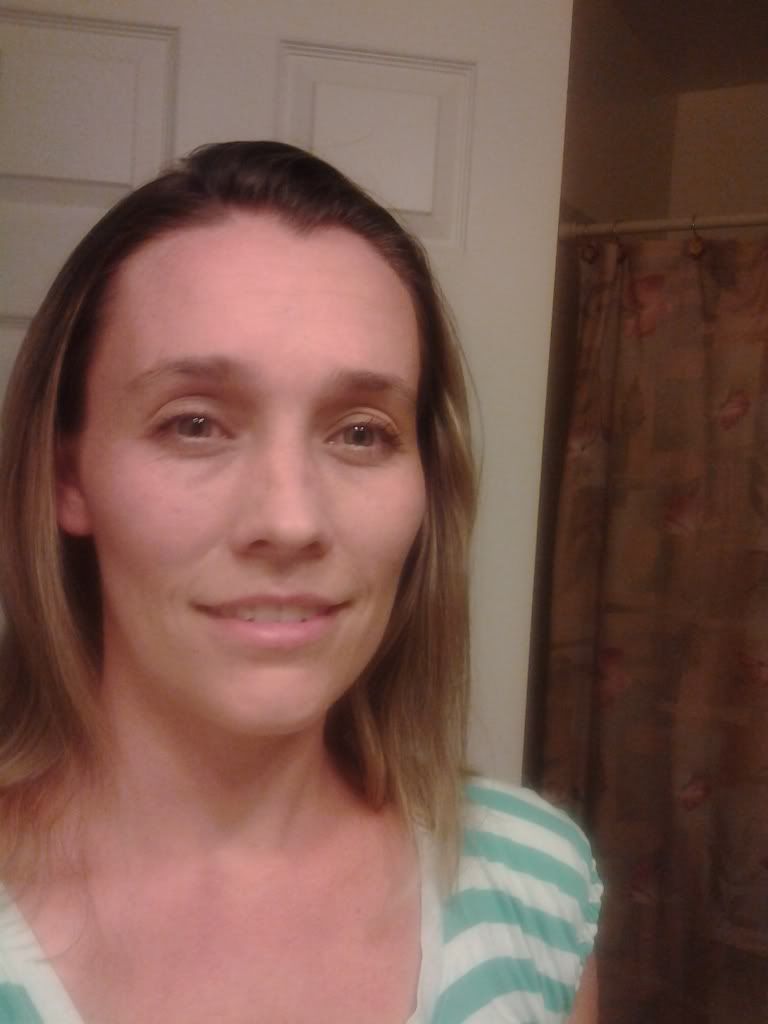 This is a great kit, good starter for mineral make up.  You can add more color with the eyes, cheeks and lips (not included with kit) but a good foundation for your face.  I felt it lasted well- especially with the primer, and had a natural look and feel.  When I started trying out this product, people could tell something was different but never picked up on exactly what it was.  It doesn't look overdone, which I really like.
Also reasonable price: $39.00 which is less than other mineral make ups I've looked into.
Wouldn't you like to win one and try it out?