"Take the ride of your afterlife!"
As I mentioned in last year's Haunted Lagoon review, 2010 was my first experience with the Haunted Lagoon.  And it was skeery!  I embarrassed my family by screaming so much.  The 2011 Haunted Lagoon, which opened on Sept 30th and runs through the month of October, is just as creepy with some new twists added to shriekfest.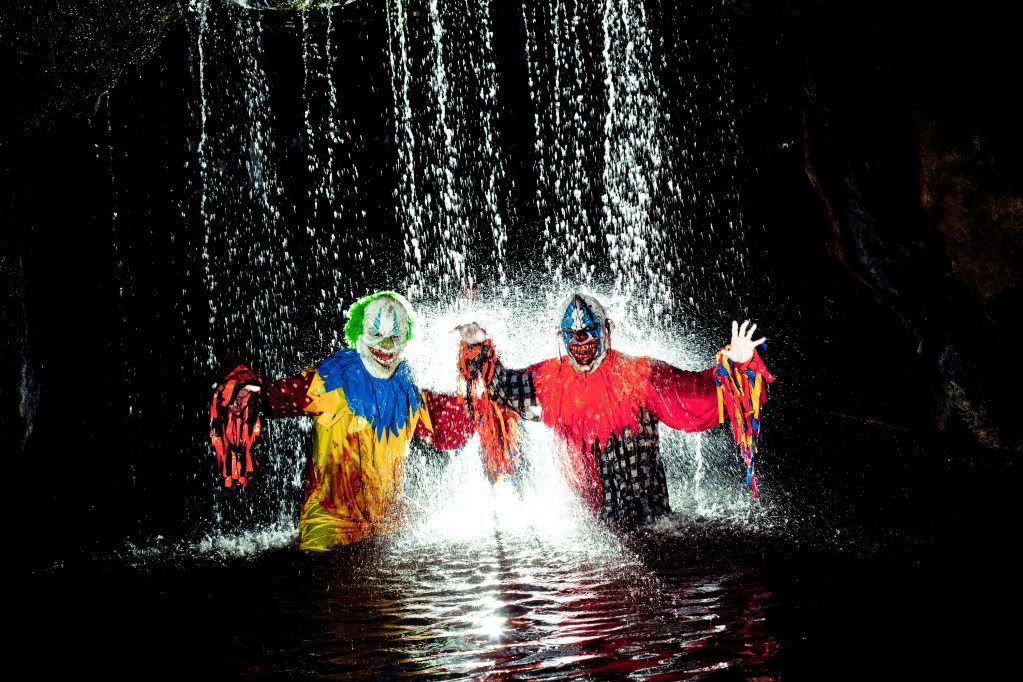 I went to the Haunted Lagoon with Second Born and her friend (two 9 year olds) in tow.  They insisted they wanted to go on the regular ride and that they were much too old for the keiki ride.  Ho-kay, girls.  The story of the Laie Lady has been extended a bit to include another family member (I'm not going to spoil the surprise–you can find another hint in the video below) but she's still the main spook.  The Polynesian Cultural Center has updated the ride by adding a Laie Lady reel you can watch while you're waiting in line and it fleshes (pun intended?) out her story a bit more.  Also, another cool feature added to the wait in line is a walk-through 3D haunted hall. Second Born and her friend were terrified here mostly because it featured the scary haunts just inches away.  The 3D and other special effects in this part were very cool.
On the canoe, I could tell that a few things had changed for the Haunted Lagoon ride as well.  For one thing, the ride itself is longer this
year which is great for folks concerned about getting their money's worth from the Haunted Lagoon.  Another thing is that the special effects and costuming get better and better each year at the Haunted Lagoon.  If I had any criticism about this year's Haunted Lagoon, it would be that it's not as scary as the 2010 ride BUT I'm not sure if it was just me screaming my head off on the ride in 2010 and comparing it to my 2011 canoe ride.  The 9 year olds I went with did ok with the ride but that might be because they made me sit on the outside.  You'll have to decide for yourself by going to the Haunted Lagoon! Just don't forget: "Stay away from the water!"
I was not compensated for this blog post although I did receive complimentary tickets to The Haunted Lagoon and, even though this review is my own opinion 100%, I am slightly scarred by what I saw when I was in that canoe.