Comfortable bathing suits with beauty AND functionality. Really?!?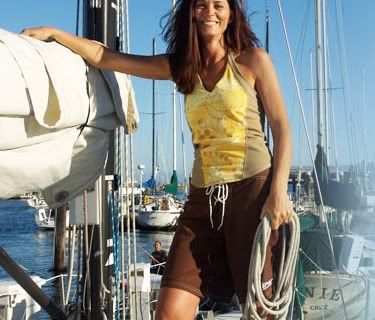 Wearing a bathing suit takes work. Don't you agree? First there's the obvious fact that in order to even put a bathing suit on means workin' your butt off to look good. (I'm still not there ladies, but I'm trying.) Once you're ready to put a suit on you have to find the right suit. For me, I wanted a suit that allows me to be active, take a wave without fear of things riding down or up where they're not supposed to go, and especially I wanted something that allowed me to avoid cleavage shots. Is that too much to ask?
Girls 4 Sport recently sent me one of their sports tank tops. The T-back swimsuit style kept the straps up and in place, the rashguard fabric was comfortable and I really loved the coloring and design. The bali/sweet potato has a nice black fabric on the sides (flattering!) and I love the floral/artistic design. My family and I are always on the beach and I'm happy to have found a comfortable top I can wear while I'm chasing kids around or just having fun on my own. I even have plans to wear this while exercising on our local bike path. For all of you out there who think because you don't live on a beach you won't be needing Girls4Sport, now you know this is not just for swimming but you can wear these tops as sportswear as well.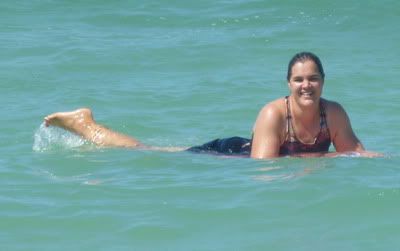 (Just so you know, I didn't pose with my leg up like a mermaid. This just happens to be the best of the photos taken by my husband. "Mermaid off the port bough!" Sorry. I have daughters so I'm well rehearsed in mermaid movie lines.)
Girls4Sport also sells other adult and youth swim tops and swim bottoms including some sweet looking reversible board shorts or extra long board shorts for tall ladies like myself. I want, I want!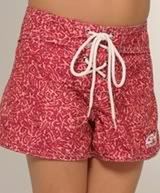 BUY: Purchase swimwear for yourself or your child (or both!) at the Girls4Sport site and use coupon code
MSH-15 for a 15% discount off your purchase.
WIN: The generous people at Girls4Sport are offering one Moana Saves winner their choice of one pair of youth or toddler board shorts in coral pink or sea green. These are the options: one, two, three or four. Enter the giveaway below. You don't want to miss it!