eBooks are the new rage these days and my children are definitely not complaining. My middle child is a beginning reader and reading an eBook with it's interactive features makes reading much more fun in her opinion. Are your kids hooked on reading eBooks on your mobile device like mine are?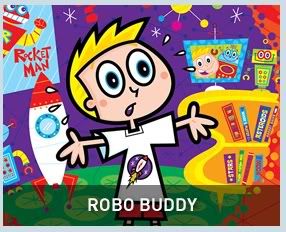 I recently reviewed two eBooks produced by Skywriter Media & Entertainment Group for their Skyreader e-reading platform. The first, Robo Buddy, is about a boy and his beloved robot. My daughter enjoyed the touch-based interactive interface which allowed her to see eyes blink or hear quips like "no, not here!" as the boy searched for his lost buddy.
The second eBook I reviewed was Coyote's Tale. I laughed as my daughter read this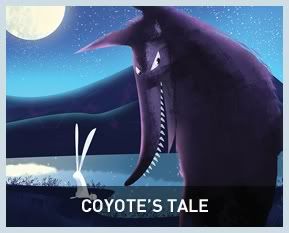 clever story based on a Mexican folk tale. The graphics are well done and the sound effects and narration entertaining. My favorite part about these eBooks is the Notes for Literacy Learning at the end of each book. Here parents can read ideas to increase learning before, during and after reading. For Coyote's Tale one of the suggested activities encourages a child to play-act that they are one of the characters and to retell the story from their perspective as if they are being interviewed.
Skyreader eBooks can be enjoyed by a range of skill levels with their three reading options.
Autoread – Sit back and enjoy the story as it is read to you and the pages turn automatically.
Read To Me – Listen to the narrator and other character voices and watch the speech bubbles appear. The child can turn the pages at their leisure.
Read Myself – Turn the pages and enjoy the story in its traditional form, but touch the screen to discover the funny sounds and actions the characters make.
My children had a great time with both of these books. To purchase either of these eBooks for your iPad or other eBooks produced by Skyreader visit the iTunes store and search for Skyreader in the iPad Apps Books section.

I was not compensated for this post although I did receive free product to facilitate my review.  Any and all opinions here are mine.